PROFESSIONALS
We created our own certification method in order to validate the quality of professionals that are included in our network. We believe it's important to keep up the level of talent in combination with good working conditions to ensure that our professionals can focus for the full 100% on our clients.
Happy professionals, satisfied customers
We want our professionals to have the feeling we are taking care of them at all times. While other platforms tend to focus on the price, which can affect the quality of the final product, we want our professionals to feel valued and appreciated while being dedicated to their work.
As the platform grows, we need professionals with other profiles and experience. We believe in the perfect balance between supply and demand, which is why we often lower or raise the certification rate based on the specific needs we have.
---
Yeeply is free for professionals. Because of this, they are able to focus completely on creating high-quality developments for clients. Other advantages to be highlighted are:
Our professionals are free to decide their own prises. We only check 5% of the established prices.
Expenses are reduced as Yeeply is taking care of the commercial part, management and marketing.
Our certified developers are able to decide independently whether they want to accept or reject a project.
Technical support from Yeeply is provided to back complex projects that are complicated to carry out.
Our clients and projects are filtered before the possibility to assign it to our professionals.
We apply standard payment terms: at the beginning of the project, during the development and when the end result is delivered.
96
%
SATISFIED
PROFESSIONALS
40
COUNTRIES WHERE OUR
PROFESSIONALS ARE LOCATED
A careful and essential certification process
Yeeply selects teams and professionals to verify their skills and experience. Only 1% of the certification requests are eventually accepted to the platform.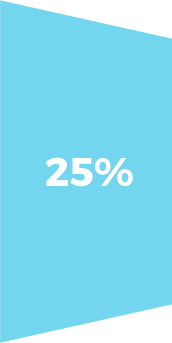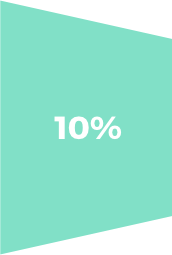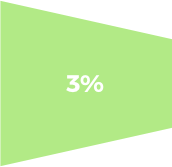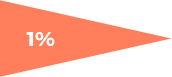 1
Profile filtration
The received information is validated and filtered untill appoximately 1 out of every 4 requests are left. It might be possible that good professionals are left out because they didn't fill out the form correctly, but we try to stick to this policy to optimise our work.
2
Interview
During the interview, which can be taken by phone or in person, the technical and professional skills of the interviewee and his team are verified. Previous projects, references and language skills are evaluated. The last one depends on the markets they want to work for.
3
Validation of references
During this phase, previous clients are contacted and meetings are set up to verify their reviews. At least one valid reference from a previous client is requiered to proceed with the process.
4
Certification
The experts get officially certified after they completed one of our smaller projects to prove their skills and abilities.
30%
TEAM OF 2-5 PROFESSIONALS
18%
TEAM OF 6-15 PROFESSIONALS
10%
COMPANY WITH 16-100 EMPLOYEES
2%
COMPANY WITH 100+ EMPLOYEES
Do you want to be part of our network of professionals?
Most common questions
What kind of professionals are working with Yeeply?
Yeeply works with freelancers, small businesses, development companies and large technology enterprises. They all had to pass the verification process to prove their knowledge and experience before getting certified.
I filled out the form to get certified but Yeeply has not contacted me yet.
The certification requests we receive, are verified in order of arrival. It also depends on the demand for new developers, characteristics of a profile and the length of the waiting list how soon your request will be handled. All in all, we try to balance the number of clients and developers on our platform. It is important to take into account that only 1% of the certification requests actually pass the test. Once your profile is in the process to be certified, we will contact you to carry out the necessary interviews.
How much does Yeeply charge to developers?
Unlike other platforms, Yeeply does not charge any fee or commission to developers for using the platform. There is no such thing as a montly subscription or other additional costs.
Can Yeeply remove me from the platform as a certified developer?
Yes, it is possible that Yeeply decides to exlude a certified professional from the platform. This can occur for many reasons such as: not adhering to the clausules that are item of the "Yeeply Partner" contract, not treating our clients correctly or when the level of quality is decreasing for example. Depending on the seriousness of the problem that occured, a developer might get excluded temporary or permanently from the platform.
SEE ALL FREQUENTLY ASKED QUESTIONS